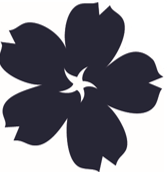 Jump to: Test Development | Professional Development | Research Dissemination | Evaluation
 
 Test Development
Professional Development
Research Dissemination
Heritage Teacher Perceptions Article
Investigators: Meg Montee, Anne Donovan, John Chi, Meg Malone
This study investigates language teachers' perceptions of heritage language learners on a large scale using survey methodology. The study is inclusive of teachers of different grade levels, of different types of classrooms, and different languages. By looking at a wide array and large number of participants (N=325) this study provides robust data to answer the overarching question: How do language teachers perceive their HLLs in the classroom? Using both qualitative and quantitative data from the survey, the findings will provide insight on teachers' views of heritage language learners' dialects, their expectations of the learners, and the assessment needs of the learners, as well as their overall perceptions of the learners. A manuscript is currently in preparation for publication.
Foreign Language Assessment Directory (FLAD)
Investigators: Francesca Di Silvio, Jamie Morgan, Valentina Michelotti, NHLRC, Montgomery College,
The AELRC updates and continually maintains this free, online, searchable directory of information about currently available language assessments, hosted by CAL. The FLAD also includes a free, web-based tutorial designed to support educators in selecting an assessment. The existing FLAD resources focus on university audiences; the AELRC is developing new web-based materials for heritage, K-12, and community college educators with information about how to use the FLAD to select assessments that meet their needs.
Expanding the Foreign Language Data Sharing System
Investigator: Bradford Salen
The AELRC is developing a database of about 1,200 pre-rated simulated oral proficiency tests in seven languages from a previous study of pre- and post-study abroad students. We will support this effort by working with Georgetown graduate students, internal researchers, and external researchers to further anonymize the data for national research, transcribe it, and make it available for widespread use.
Evaluation
Survey of K-12 program evaluation needs
The AELRC is currently conducting a study of K-12 world language program evaluation. This national study, which includes both focus group interviews and a questionnaire, gathers information from teachers and administrators about their experiences with and perceptions of world language program evaluation in their schools. The goal of this study is to investigate teachers' and administrators' experiences with K-12 world language program evaluation in order to begin to determine their needs.
Seal of Biliteracy Support
Investigators: Malik Stevenson, Francesca Venezia, Olivia Stevens
The AELRC is conducting research on how the Seal of Biliteracy impacts students as they transition from high school to higher education. We are collecting data through a survey and interviews with various stakeholders including students, university language instructors, university admissions officers, high school counselors, high school language teachers, and high school and district world language supervisors/coordinators from California, North Carolina, and Illinois (the 3 states with the most Seal recipients in 2018-2019). Through this study, we hope to better understand how receiving the Seal impacts students as they apply to college and take university-level language courses.