AELRC C-Test Repository
The AELRC C-Test Repository provides copies of C-tests to language researchers and educators. These tests are free to use.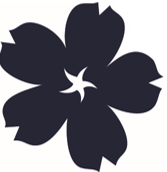 Jump to: Available C-Tests | Accessing C-Tests | Frequently Asked Questions
Which C-tests are available through the C-Test Repository?
 We currently have C-tests available in the following languages:
  – Arabic
  – Bangla
  – Chinese (Simplified)
  – Chinese (Traditional)
  – English
  – French (5 passages)
  – French (10 passages)
  – Japanese
  – Portuguese
  – Russian
  – Spanish
  – Turkish
How can I access a C-test?
To access a C-test from this repository, follow the steps below:
1. Download the "C-test User Agreement" form.
2. Review and sign the "C-test User Agreement" form.
3. Submit the signed form as an email attachment to aelrc@georgetown.edu with the subject line "C-test Request."
Note that the AELRC is only able to provide copies of the C-tests and answer keys. We are not able to provide user support for using these tools.
Frequently Asked Questions
What are C-tests?
A C-test, a type of cloze test, is a short-cut measure of global foreign language proficiency in the written modality.
 
A C-test typically includes 5-10 individual paragraphs spanning a variety of genres and topics where the second half of every second word has been deleted. They can be delivered online or via paper-and-pencil. Test takers must read the paragraphs and fill in missing components of the partial words. C-tests are assessments that can be used for both second language acquisition research and world language educational purposes. 

Studies on C-test scores have indicated that they provide a quick estimate of global language proficiency based on a learner's vocabulary, syntax, morphology, and spelling abilities. Researchers and practitioners alike have found them to be easy to administer and score. 
Who developed the tests in this repository?
Many of the C-tests in this repository were developed as part of the writing of the edited volume: Norris, J. M. (2018). Developing C-tests for estimating proficiency in foreign language research. New York, NY: Peter Lang. Other tests in the repository were developed by staff at the AELRC. All tests are used with the permission of the test author and should be credited in any publications or presentations.
What is the recommended purpose and use of C-tests in the repository? 
Research has shown that there is a lack of affordable, efficient, and accurate assessments available to measure language learners' proficiency levels. This problem is particularly pronounced within less commonly taught language (LCTL) programs.  
 
To address the lack of available assessments and given the efficacy of C-tests, the AELRC has developed a collection of C-tests in the following languages: Arabic, Bangla, Chinese, English, French, Japanese, Korean, Portuguese, Russian, Spanish, and Turkish. Teachers and researchers affiliated with a university, educational, or research institution are invited to utilize the repository. 
 
The C-tests in the repository are recommended for use as short-cut proficiency measures in second language (L2) studies research. 
What support materials are provided?
In addition to the C-test forms, the Repository also provides test-taker instructions and an administrative guide to inform C-test use. 
Are you able to assist with scoring the tests?
We are not able to provide any additional assistance for using the tests.  
What other resources does the AELRC have for C-test use? 
The AELRC has also written a research brief about C-tests, available at this link. You can also download a PDF of McKay and Son (2017), a practical guide to analyzing C-test data in Winsteps.